Pinterest's Sections feature now allows you to easily structure any Pinterst board. If, like me, you create boards for each of your novels, you can use this new feature to segment the board into parts or scenes.
Two examples of this are my boards for Peloton of Two and a new novel (the working title is Markland) which is still at the early planning stage. The Pinterest board for Peloton of Two is the more complete of the two.
The plot in Peloton of Two centres around a cycling holiday in France. A number of locations in France were used as settings for scenes in the 6 separate parts of the novel. Pinterest's Sections feature allowed me to create a separate section in my board for each of these 6 parts. I've retrospectively grouped the pins in the board into the relevant sections.
My new novel, Markland, which is still at the research phase, has a scenes in several European locations. As I decide on a location, I set up a new section in the Markland Research board and add pins to it.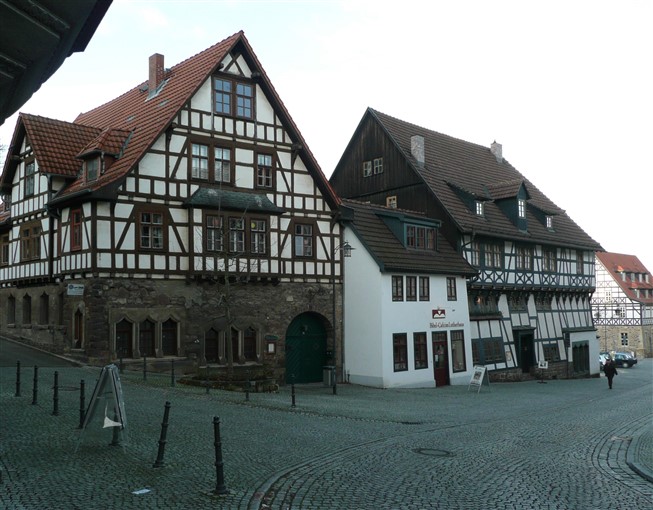 Without the Pinterest's Sections feature, an image like the one above from Eisenach could appear intersorted with pins from Paris. Now, I can better control the display of the pins, making Pinterest a more useful research tool.
One note on the new sections feature. The sections within a board are only viewable when you are logged in to Pinterest. Otherwise, you'll see the old sectionless view with the pin in any order.