A recent visit to Brisbane gave me the opportunity to do a little location scouting for Crossing Live, my second novel. Crossing Live is set in and around Brisbane in 1990, and it follows a few weeks in the life of Roland Kendall, who finds himself working at a struggling television station, Channel 5 Brisbane.
Just like Brisbane's real commercial television stations, Channel 5 has its studios on Mt. Coot-tha, a low ridge on the edge of the city's western suburbs. Mt. Coot-tha is also a tourist attraction. The summit lookout gives visitors a panoramic view over Brisbane.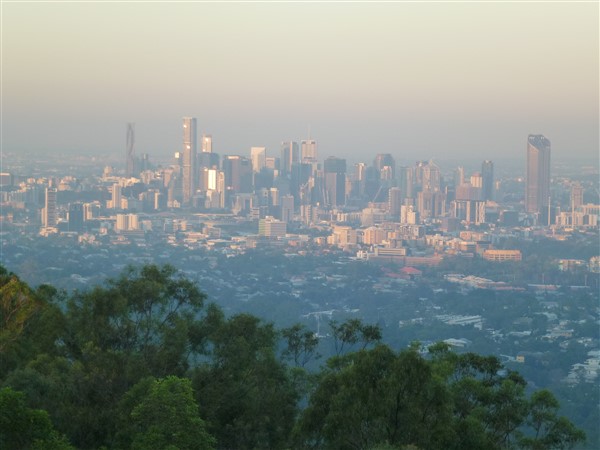 The first scene of Crossing Live begins on the approach road to the summit lookout. Roland is cycling up this road in the rain. He's that kind of person.
Roland lives in one of Brisbane's inner western suburbs. When the plot calls for him to bury a gold prize for a treasure hunt competition, he naturally chooses a nearby location, one that he knows well. He does his own location scouting, and conceals the gold near the landmark shown below. It's not far from his own home, and it's close to Mt Coot-tha too. (You can see the television transmission towers in the background of the picture.)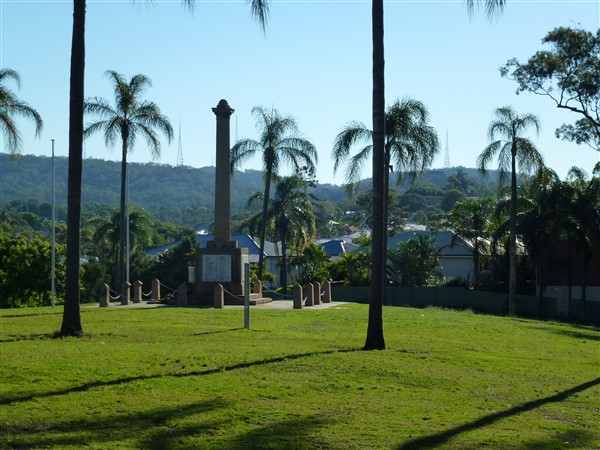 Brisbane is a riverside city, even more so today than it was in 1990. Some of the action in Crossing Live takes place on or beside the river. In one scene, at night, the paddle wheeler Kookaburra Queen passes on the river while Roland and his companion Suzanne Denning are on the cycle path on the Milton reach of the river.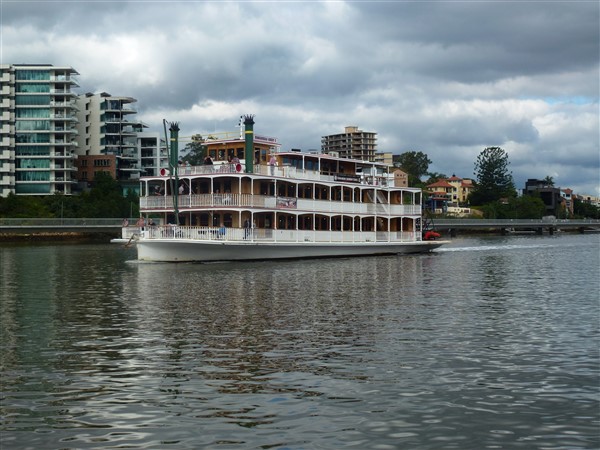 In other scenes, Roland crosses the Victoria Bridge to the South Bank to visit the State Library or the Performing Arts Centre.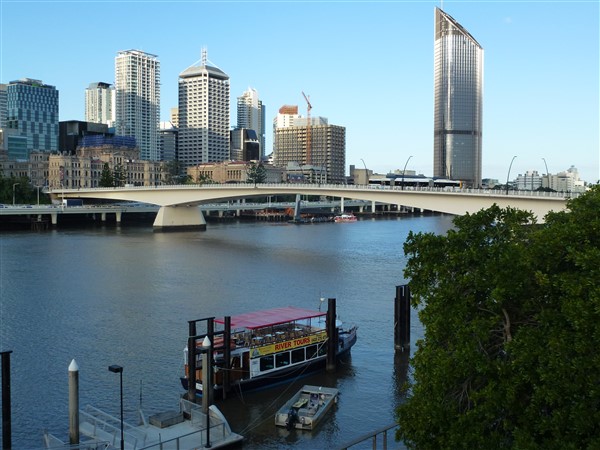 Crossing Live is available now as an Amazon Kindle ebook. If you'd like to be notified when it's available at a discounted price, sign up to my mailing list using the orange button on the home page of this site.
Save
Save
Save
Save
Save
Save