This is my own list of books about cycle touring. They've been particularly helpful for researching holidays in the past, particularly in the 1990s when libraries were the main source for holiday research. An I refered to a number of them when researching the route for Peloton of Two.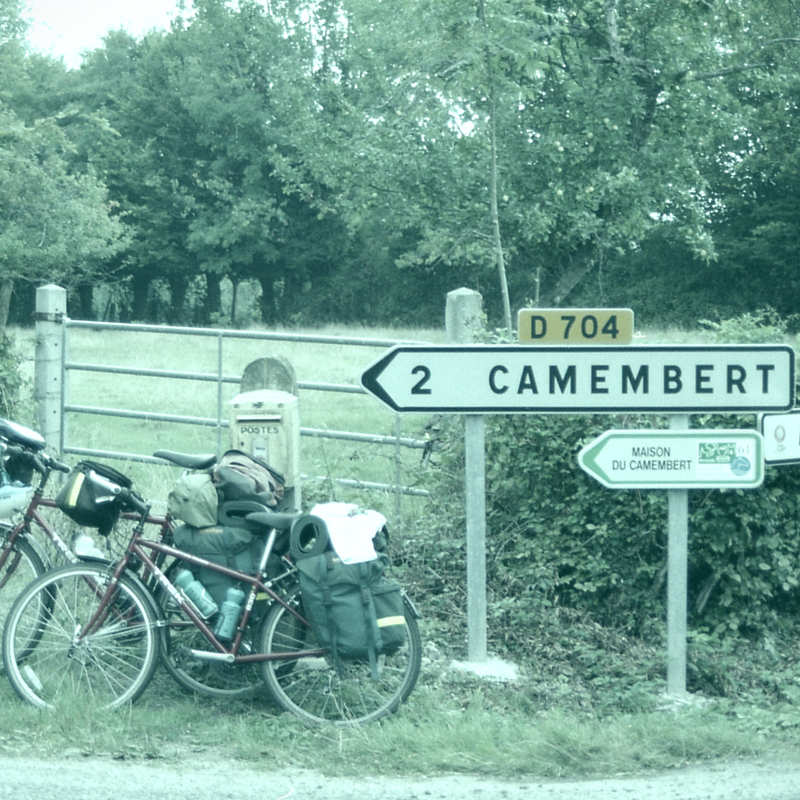 France
France by Bike: 14 Tours Geared for Discovery. Authors Karen & Terry Whitehill give detailed route instructions for a series of interconnected long-distance tours. There is plenty to savour in this book. The Whitehill's also produced a Europe by Bike in the same series.
Cycle Touring in France by Robin Neillands (1989). Another selection of tours through France from the travel writer and military historian Robin Neillands.
Cycle Touring in France by Stephen Fox (2006). 8 short tours with detailed route maps
French Revolutions  by Tim Moore (2001). Writer Tim Moore cycles around France, following the route of the 2000 Tour de France.
Ireland
Round Ireland in Low Gear by Eric Newby 1987. Writer Eric Newby and his wife Wanda travel around Ireland by bicycle
By Bicycle in Ireland by Martin Ryle (1988). 22 routes in Ireland shared through a personal response to Ireland and its varied landscape.
Ireland by Bike: 21 Tours Geared for Discovery by Robin Krause (1993).
Other Countries
Full Tilt: Ireland to India with a Bicycle by Dervla Murphy (1965). Dervla's account of her overland cycling trip through Europe, Iran, Afghanistan, Pakistan and India.
Pilgrims Road: A Journey to Santiago De Compostela by Bettina Selby (1994). Bettina describes her journey through France and Spain to Compostela. Other favourites are Riding North one Summer, The Fragile Islands and Riding the Mountains Down.
A Bike Ride: 12,000 Miles Around the World by Anne Mustoe (1991).
The Wind In My Wheels: Travel Tales from the Saddle by Josie Dew (1992).
Novels
Three men on the bummel by Jerome K. Jerome. A follow-up to Three men in a boat, this follows the adventures of the same three characters as they embark on a cycling holiday through Germany.
This is a very short list. If you have any suggestions, particularly for novels about cycling, please add a comment.
Save
Save
Save
Save
Save
Save
Save
Save