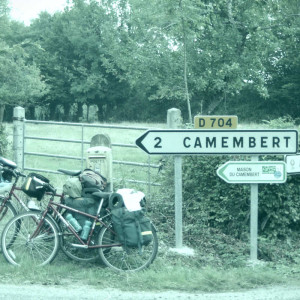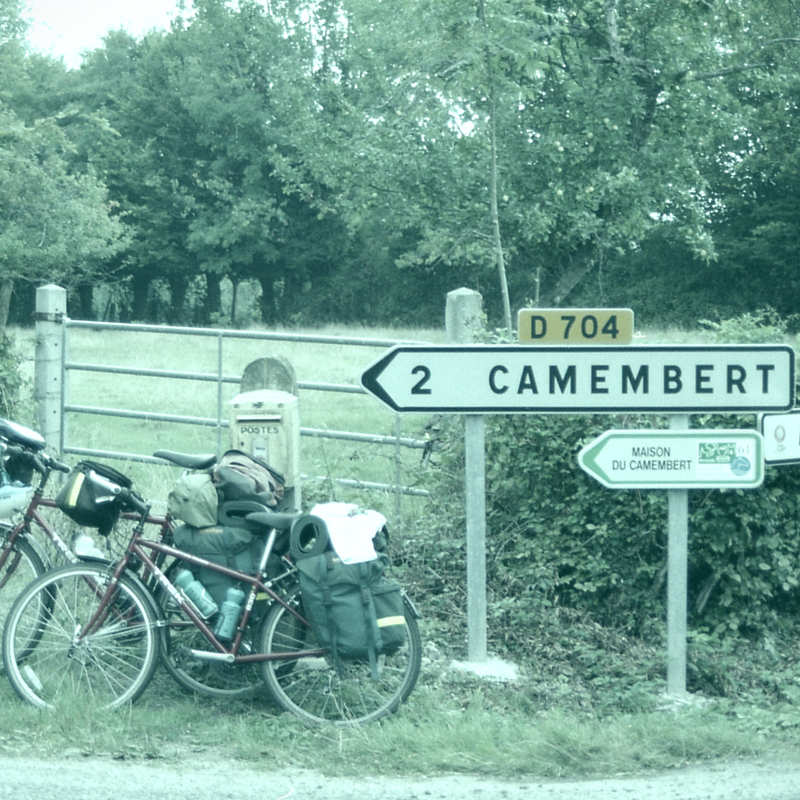 Researching a story about tandem travel in France was a real pleasure, almost as much fun as actually going to France on a cycle tour of your own. It was a chance to review my own travels there and an opportunity to pick the highlights and think about places I've never been to but would like to one day.
The starting point was deciding on the route Catherine and her companions would take. I've described this in more detail in a post I've written on researching the route. An early scene in the story, deleted from the final version, is the arrival in Roscoff – you can read it here.
A key point early in the novel is the crash Nick and Catherine have on their tandem. If you'd like to see the spot where the accident takes place, read the post on how to plan a cycling accident. There's also a post about Rocamadour and the picture that inspired the scenes there. Other Peloton of Two extras are available here.
I've also created a list of my favourite quotes about travel and about cycling. I've even added one from Catherine below, as she reflects on her first day of cycle touring.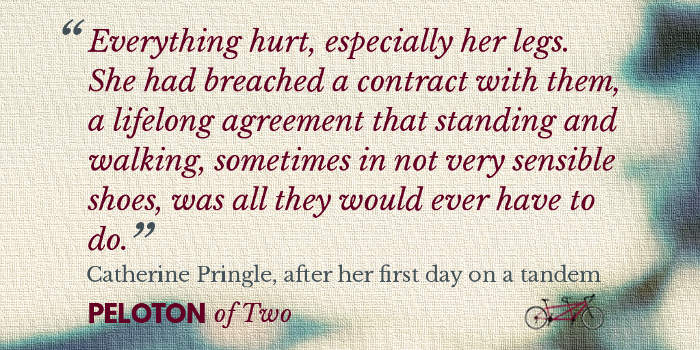 And there's also a short piece on Paul de Vivie, the man who coined the term cyclotourist, and creator of the seven commandments for the wise cyclist. De Vivie pioneered the use of multiple gears on bicycles and is credited with inventing derailleur gears. You have to admire a man who happily rode every morning up the col de la République outside St-Étienne, just for the joy of passing riders who had only one gear.
Finally, I've included a list of books about travelling by bicycle and a some of my favourite books on travel writing. These are a number of years old now, but they inspired some of my travels. Or if you prefer reading fiction, here's my list of 20 novels set in France.
Save
Save
Save
Save
Save
Save
Save
Save
Save